Well, hello there.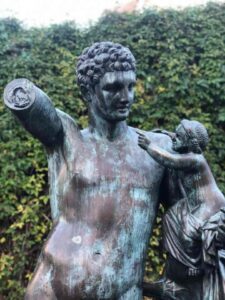 My name was Hermod and I lived a lonely and unhappy life.
So I suppose this fate is what someone like me deserves.
Please humor me, follow my cryptic instructions, then I will tell you more along the way.
Follow "Volden" in the lawful direction and answer my question:
How many faces watch the street below the 20 columns?