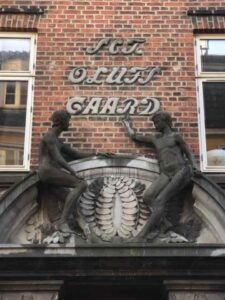 So I left, a bit tipsy, and walked by the river on my way home.
I don't know what time it was, but it was definitely dark.
I was probably not walking completely straight, so when I saw a person come towards me, I figured they wanted to see if I was okay, but no…
Look west and (ignore the "N") walk the street where the dead sleep until you find the passage of the rose.
Before you make a left here, answer my question.
How many faces have a view over the city?