Hail to the detectives of EscapeTour.dk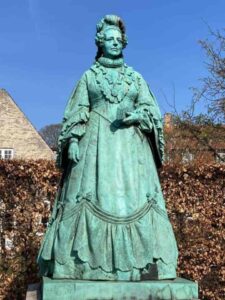 The birds in the garden have already told me!
It is absolutely horrendous.
I would really love to help you but first, you must tell me how many bows the birds have sewn on my statue.
I will be so happy when I hear how many bows I have on me and then I get the best ideas, which is what we need right now!